David M. Jones and Associates, Inc. recently assisted Edison State College with the opening of their new on-campus housing for their Fort Myers campus just in time for the 2012 Fall Semester! This is the first dorm style housing of its kind for Edison State College, as it continues to expand and bring more students to the Southwest Florida area.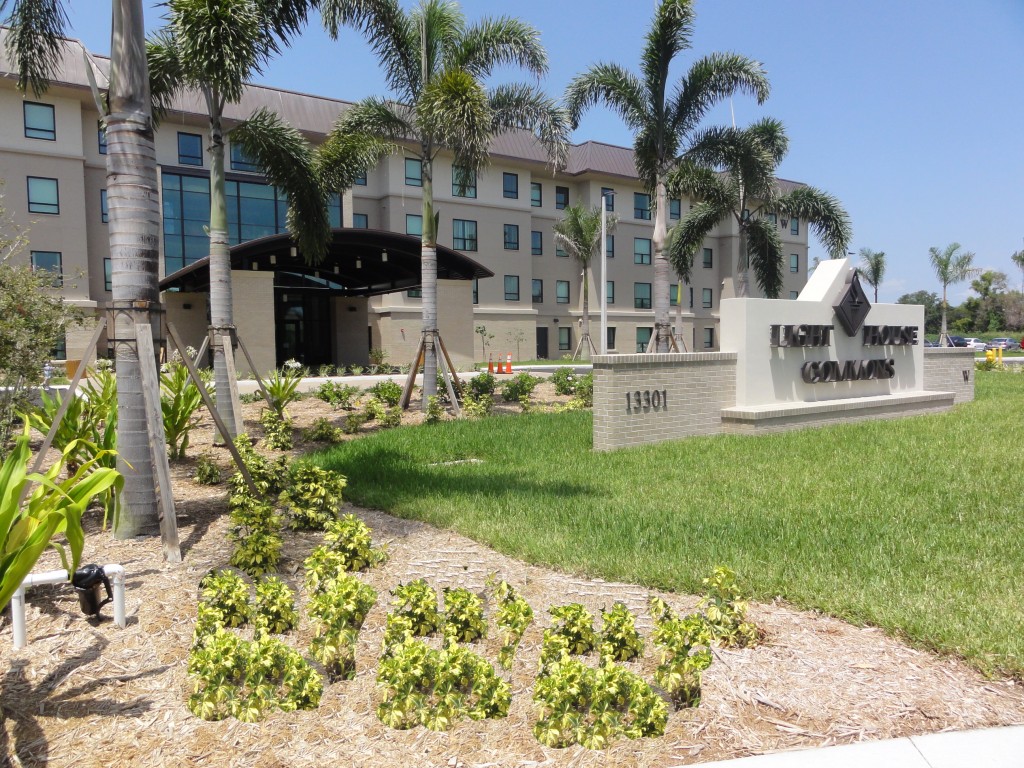 DMJA was retained by Core Construction Services to provide landscape and irrigation documents that met Edison State College's program and budget requirements. Throughout the design, DMJA offered a variety of color and texture to create a tropical landscape for students and faculty to enjoy year round.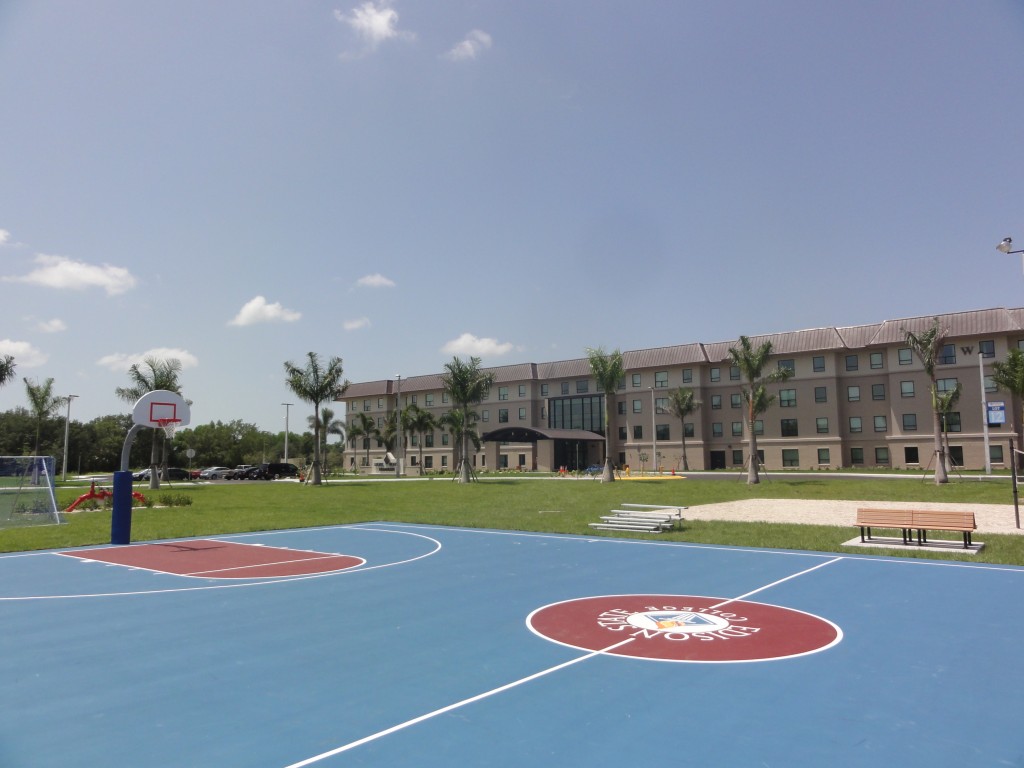 Adjacent to the housing are basketball and beach volleyball courts offering recreation activities and an all-in-one work and play environment.
An interior plaza lends some private outdoor space for the students living at Lighthouse Commons. Two symmetrical lawns with seating walls offer a manicured look with plush Floritam sod for picnicking and lounging. The remainder of the courtyard uses crushed shell to reduce irrigation requirements and overall maintenance.