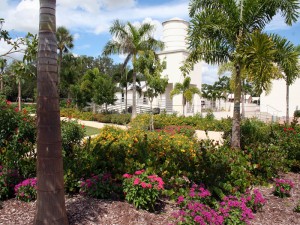 David M. Jones, Jr. and Associates, Inc. (DMJA) is a Landscape Architecture, Planning and Certified Arborists firm, located in Fort Myers, FL. After the acquisition of the areas oldest firm of George F. Causey, ASLA in 1980, we are in our fourth decade of providing full design services to our public and private clients throughout all of Southwest Florida.
DMJA has the comprehensive experience and background to provide a wide range of development consulting services. Whether it's leading a team by master/site planning or enhancing an existing design, we know successful projects require a blending of many interrelated components.
Stewardship of the natural resources and the reconciliation of man and his environment are just two of the precepts we have pledged ourselves to uphold!
Please give us a call to see how we can assist you in achieving your project goals!
Lee County: (239) 337-5525    Charlotte County: (941) 235-2217